Jennifer Harrison Elder, Ph.D.
Associate Professor of Nursing
College of Nursing
2001 Awardee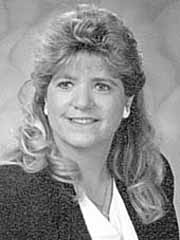 Jennifer Harrison Elder has gained international recognition for her work in helping families and children with psychiatric disorders and mental health concerns. Her Family Training Research Project, for example, addresses the parent-training needs of homeless pregnant women, young, low-income, single-parent families and families of children with psychiatric and developmental disorders. One result of Elder's research projects is an in-home parent-training model for autistic children and their families. She has also recently extended her research to evaluate the effects of a gluten- and casein-free diet on the behavior of autistic children. As the principal investigator on two federal grants and through her involvement in a pilot study with the UF College of Nursing's Biobehavioral Research Center, Elder has been awarded more than $450,000 to fund her research on the needs of autistic children and their families. Elder is also involved in teaching the next generation of researchers. She encourages students to participate in her research and spends considerable time supporting their research projects, supervising numerous doctoral students specializing in child and family psychiatric nursing, as well as students in other related fields. Currently, Elder is a member of doctoral committees on children with Attention Deficit Hyperactivity Disorder and spina bifida. Since 1985, Elder has been providing clinical services at Arbor House, a Gainesville shelter for homeless pregnant women. Numerous graduate and undergraduate nursing students have assisted her in developing this into a research site to help determine the most effective ways to improve the quality of life for homeless women and their children. In addition to her local work, Elder recently became a certified autism diagnostic interviewer who collaborates with a number of national autism organizations. Elder also has an impressive list of publications. She has shared her research findings on a local, national and international level through various publications and presentations. Elder also reviews articles for the Southern On-Line Journal of Nursing Research and is a consultant on several multidisciplinary research projects related to her work.