Arshag D. Mooradian, M.D.
Professor of Medicine
College of Medicine – Jacksonville
2016 Awardee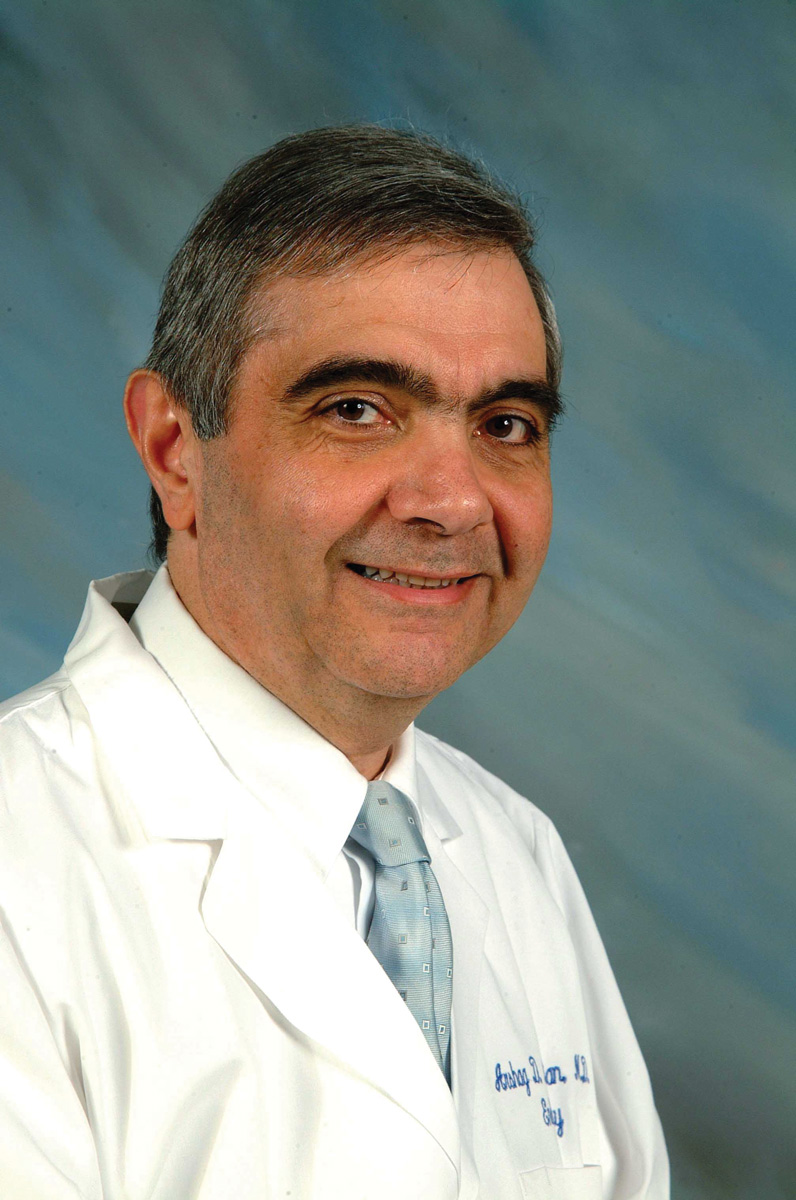 Arshag Mooradian's research has unlocked the causes behind premature aging in patients with diabetes.
Mooradian has identified multiple biochemical pathways that drive premature aging in diabetes, including changes in vascular beds and chromatin structure and the role of oxidative stress on endoplasmic reticulum and other cellular stresses.
"This interaction between oxidative stress and ER stress may explain the futility and occasional harmfulness of antioxidant therapy in diabetes," he said.
Mooradian's recent work reveals that though antioxidants reduce oxidative stress, they sometimes aggravate ER stress. His future work will focus on identifying ways to reduce multiple cellular stresses simultaneously and to study the ability of these therapeutic agents in preventing diabetes-related complications.
The effects of increased plasma concentrations of "good" cholesterol, or high density lipoprotein cholesterol, on the prevention of cardiovascular disease is another research interest in Mooradian's lab. The production of apolipoprotein A1, the principal protein of good cholesterol, has been key to this research, and Mooradian has been a pioneer in cloning and the characterizing this gene.
"Our main contribution in this area is to identify a host of nutritional and pharmacologic manipulations that will drive the promoter of apo A1 gene and increase the production of high density lipoprotein cholesterol," he said. "Having the apo A1 promoter allows the development of an assay to screen new drugs for their efficacy as apoA1/HDL promoter prior to testing it in animal models."
Mooradian's research is funded through the National Institutes of Health, the Department of Veterans Affairs and funds from private foundations and the pharmaceutical industry. Mooradian has served as the principal investigator in 58 clinical trials sponsored by pharmaceutical companies.