Sanjay Shukla, Ph.D.
Professor of Agricultural and Biological Engineering
Institute of Food and Agricultural Sciences
2018 Awardee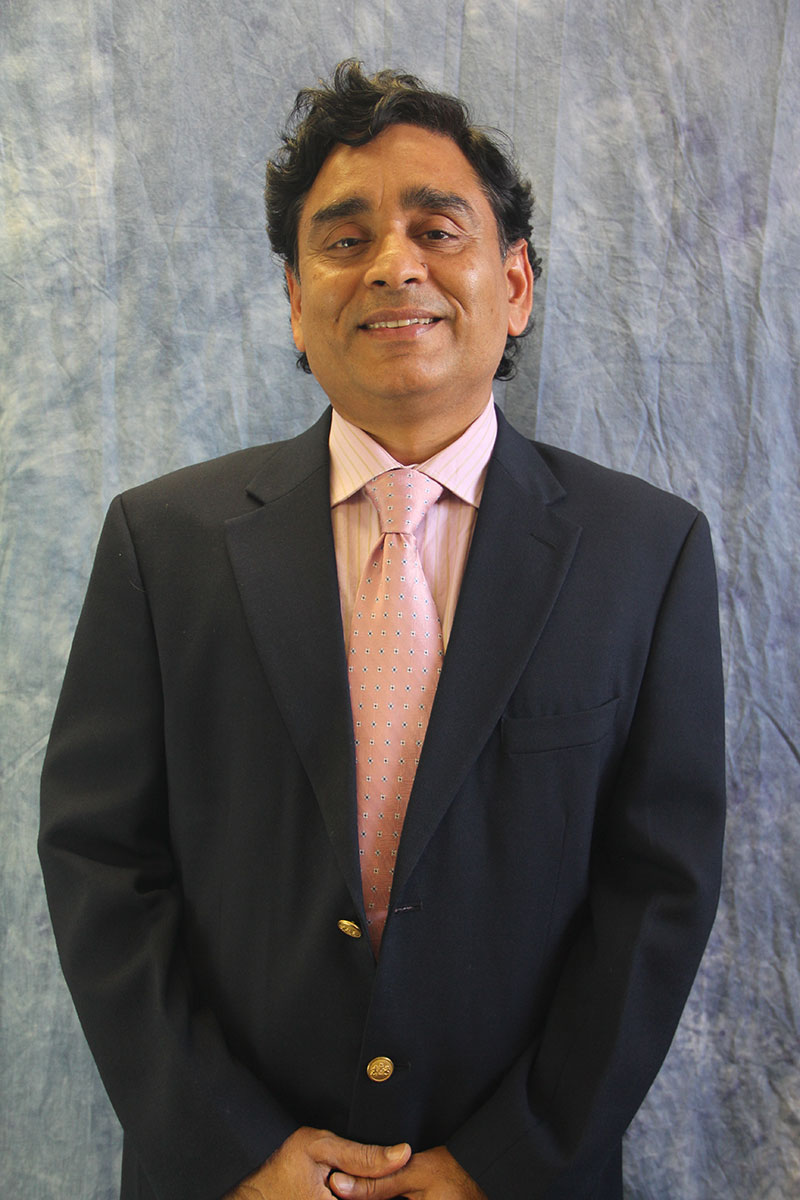 Sanjay Shukla seeks to bring change to the world by improving water sustainability at the field, farm and basin level.
Although there are decades of preexisting research regarding water management, it has often achieved limited change due to lack of an infrastructural approach, taking other factors affecting these systems into account, such as pests and farm profits.
In 2012, Shukla came up with the idea to use a compact bed structure for vegetable (e.g. tomato and pepper) and fruit crops produced in raised-bed plasticulture. These beds were significantly narrower and taller compared to the previously wide and short beds that often use two drip irrigation lines.
"Taller beds keep the water and chemicals longer within the bed," Shukla said. "They're also better at reducing damage from flooding and associated diseases, keeping nematodes out and can even improve labor efficiency by requiring less stooping of workers."
The narrow plastic-covered beds also reduce the pesticide inputs and inevitable runoff.
From 2013 to 2017, Shukla modified a farm machine to conduct research on production and environmental aspects in Florida, South Carolina and Virginia. Results showed improved system efficiency with reductions in irrigation, fertilizer, pesticide, fuel, runoff, flooding and associated disease risks, carbon footprint, plastic waste, and production cost without reducing crop yields. Farmers who rented land identified more cost savings by increasing production per acre. These results were published in the Advances in Water Resources (AWR) and ASABE Transactions Journals.
Shukla's research also possesses an international bent. One of his current areas of interest is water and food security in Asia and Africa.
"My research on enhancing water and food security in India and Tanzania under current and future climates found a nexus between the agricultural electricity subsidy, groundwater levels and water availability," Shukla said. "We were able to develop an alternative energy policy for reducing the frequency of well drying, enhancing water supply and increasing profits."
Shukla is committed to training undergraduate and graduate students and has advised 10 graduate (MS and Ph.D) students in the last three years. Both state and national awards have recognized several of his advisees. He is also an active member of the American Society of Agricultural and Biological Engineers (ASABE).