Barton Weitz, Ph.D.
Professor of Marketing J.C. Penney Eminent Scholar
Warrington College of Business Administration
2001 Awardee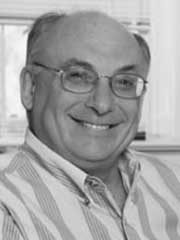 Over the course of a 25-year career, Barton A. Weitz has earned a reputation as a leading researcher of electronic marketing, management of distribution channels and personal sales. Weitz, the J.C. Penney Eminent Scholar Chair, is founder and executive director of UF's Center for Retailing Education and Research.
Weitz has made important theoretical and empirical contributions to the marketing discipline. Three of his articles have been selected to be among the 10 most influential papers on personal selling and sales management. Consumers and financial analysts are only now beginning to see the wisdom of predictions he made in a 1997 article titled "Interactive Home Shopping: Consumer, Retailer, and Manufacturers' Incentives to Participate in Electronic Markets" about the challenges pure electronic retailers would face competing against traditional store-based retailers.
Weitz's current work focuses on consumer evaluations of recommendations made by electronic agents and the development of virtual buyer-seller relationships.
His contribution to research as an educator is exemplified by his having chaired 18 doctoral dissertations and advised on 15 others. His former students teach and conduct research at such universities as MIT, Harvard and Penn State.
In 1998, Weitz received the American Marketing Association/Irwin Distinguished Educator Award honoring the educator who has made the largest impact on the field throughout his career.
He is a member of the board of directors of the American Marketing Association, the National Retail Federation and the National Retail Association. He is also co-editor of Marketing Letters.