Glenn Willumson, Ph.D.
Professor of Art History
College of Fine Arts
2013 Awardee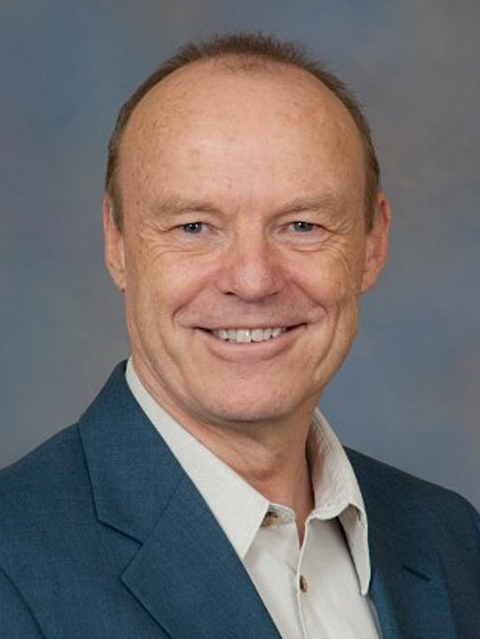 Glenn Willumson's research embraces two disciplines: the history of art and the cultural function of museums (museology).
Willumson's research has analyzed photography in an effort to uncover the personal and institutional structures that convey meaning in American popular culture. The Smithsonian American Art Museum honored Willumson with a year-long fellowship as their senior scholar in residence. He also completed residencies at Yale and Stanford Universities.
His most recent book, Iron Muse: Photographic the Transcontinental Railroad, will be the first to demonstrate the subtle ways in which the railroad companies used their photographic archives to manipulate audience reception and to re-conceptualize the country after the Civil War, as a modern, industrial, east-west nation.
Over the next four years, as the nation prepares to celebrate the 150th anniversary of the completion of the first transcontinental railroad, Willumson will be taking his scholarly research into the space of the museum. In early 2014, he will curate a history exhibition at the California State Railroad Museum. The galleries will highlight the historical context of the photographs, with particular attention to ways in which his research into the historical circumstances of the pictures supports the recent critical revisions of our historical understanding of the railroad construction. Soon after the opening of that exhibition, he will be co-curating an art exhibition of the Union Pacific photographer Andrew Russell.
Willumson is also in discussion about a digital humanities project. The exact number of the railroad photographs is unknown and no archive holds more than half of known production. Preliminary discussions involve using game theory to create a catalogue raisonné of the photographs made during the construction of the transcontinental railroad. Having these images available to scholars would be a tremendous resource for researchers in history, art history, anthropology, and economics.