P. Chris Wilson, Ph.D.
Professor of Soil and Water Science
Institute of Food and Agricultural Sciences
2016 Awardee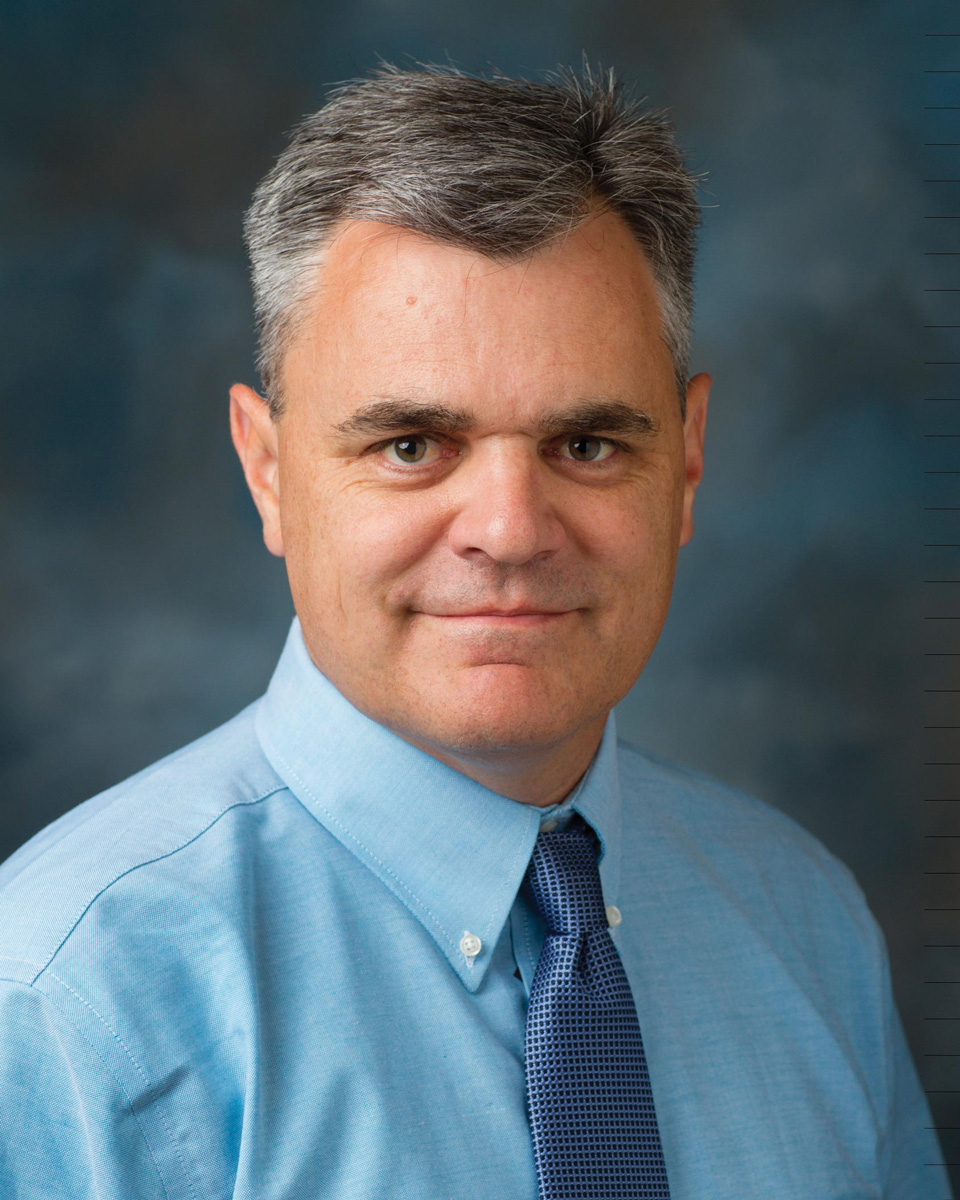 Chris Wilson studies environmental organic chemistry and aquatic toxicology. His research program is three-pronged, focused on the ways land and water management impact water quality and natural resources, the fate of organic contaminants in environmental, horticultural and septic systems and management opportunities that limit the exposure of natural resources and humans to contaminants.
Wilson is currently working on evaluating the impact of sediment carbon content on the absorption of aquatic herbicides that are used to control invasive weeds. The study's results suggest that carbon in sediments can significantly limit the release of some slow-release herbicides, which could significantly affect control of invasive species.
"The state of Florida spends millions each year for herbicides to control these invasive aquatic weeds," he said. "Implementation of lessons learned in this research will save the state much since slow-release herbicides tend to cost a premium compared to liquid."
Wilson's lab has identified pesticides that pose potential threats to aquatic ecosystems and has evaluated uptake of contaminants into edible fruit and vegetables when crops were irrigated with reclaimed water.
"This research has been especially important since it sheds light on potential human exposure through consumption of contaminated crops," he said.
Wilson has produced effective extension outreach programs including a manual that outlines best management practices for water quality issues in citrus. These guidelines have been implemented by more than 88 percent of citrus producers in the Indian River Citrus production area since 2008.