K.V. Chalam, M.D., Ph.D.
Professor and Chair of Ophthalmology
College of Medicine – Jacksonville
2015 Awardee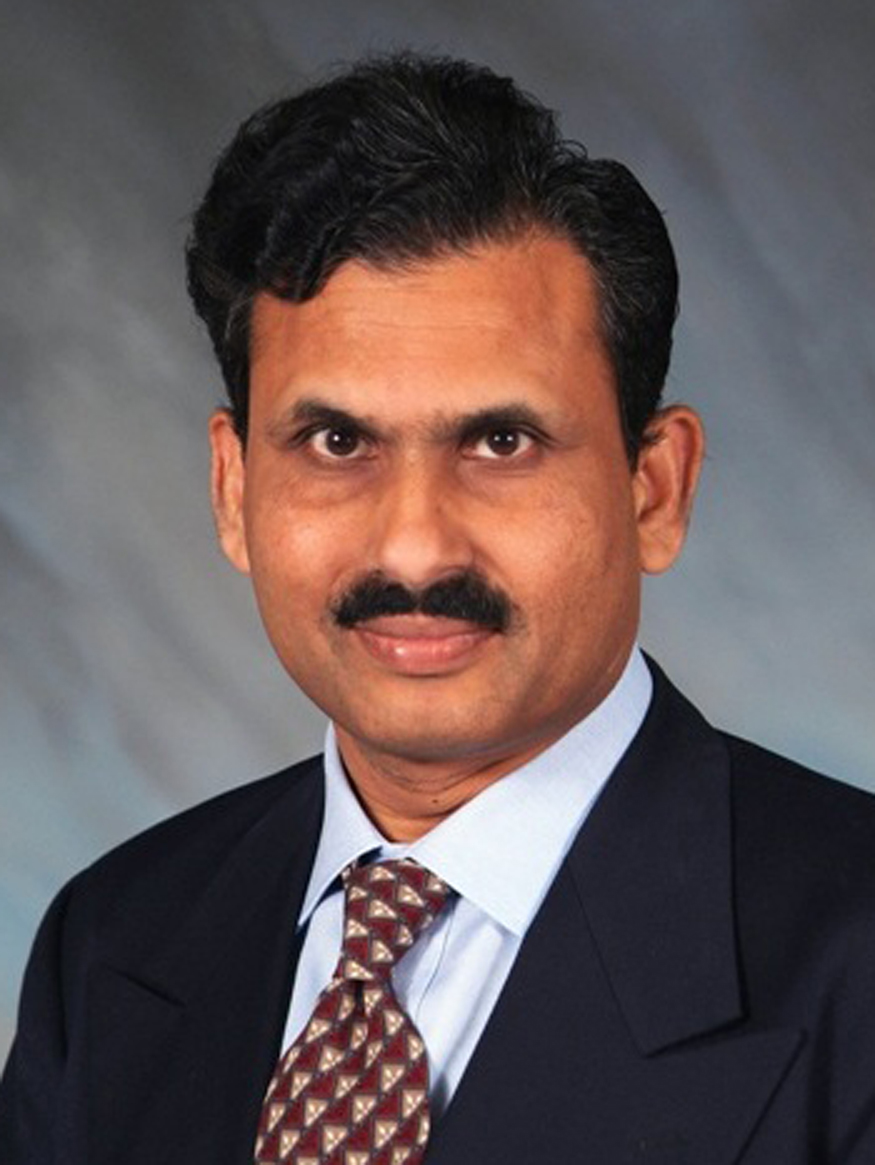 K.V. Chalam's research efforts have focused on clinical, translational, and basic science, pertinent to solve common ocular problems including diabetic retinopathy and age related macular degeneration. Chalam's body of work spans several closely related themes: (1) clinical trials evaluating various treatment options; (2) translational protocols to identify and analyze biomarkers from samples obtained during interventional procedures; (3) evaluation of imaging instruments in acquisition of noninvasive OCT based instrumentation for clinical as well as intraoperative use; and (4) study of transformation of stem cells into targeted cell based therapy. He has studied common blinding disorders such as diabetic retinopathy, macular degeneration, vascular occlusions, and sickle cell retinopathy. Chalam also directs innovative drug trial projects to evaluate the role of a sustained drug release device in treatment of uveitis, diabetic macular edema, and cytomegalovirus retinitis. Chalam's current research agenda continues in these areas and will focus on solving clinical challenges encountered in daily practice of ophthalmology and visual science, including the role of vitreous amino acids and cytokines in retinal vasculopathy, retinopathy of prematurity (ROP), contraction of vitreoretinal Membranes in Proliferative Retinopathy, role of aqueous humor growth Factors in glaucoma, retinal diseases, cell biology and pathophysiology of trabecular meshwork, ganglion cells, tenon's capsule fibroblasts and, lastly, treatment of exudative macular degeneration by Local Delivery of Radiation to Choroidal Neovascular Membranes with proton beam therapy and transplantation of embryonic stem cell derived retinal cells for restoration of vision in a variety of retinal disorders.