Robert L. Cook, M.D., M.P.H.
Professor of Epidemiology
Colleges of Public Health and Health Professions and Medicine
2013 Awardee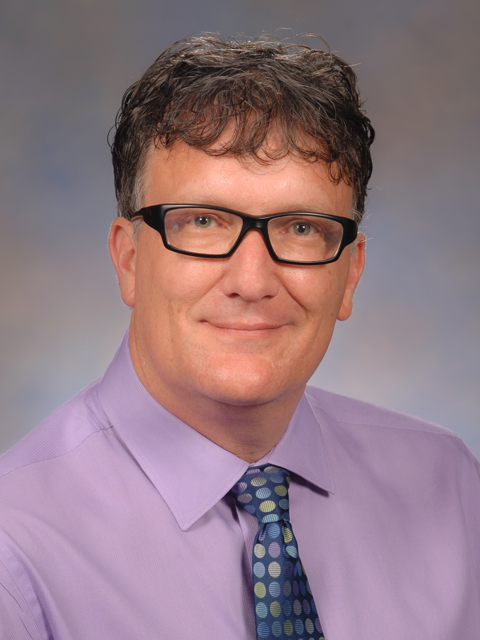 Robert Cook's research contributes to the science at the intersection between HIV and heavy drinking. His goal is reducing the effect of alcohol on HIV-related health outcomes, especially among women living with HIV.
Cook completed a two-year randomized clinical trial to assess the acceptability, feasibility, and effectiveness of a prescription medication (naltrexone) in reducing alcohol consumption among women with HIV infection. He successfully implemented the study across three sites, and in 2011, received NIH funding to conduct a larger version of the clinical trial. He collaborated with researchers at the University of Miami, Florida International University, and Rush University as well as other NIAAA-funded consortia at Yale University, Brown University, Boston University, and Johns Hopkins University.
As a next step, Cook received additional research funding to establish an administrative and research support core and to formally establish the Southern HIV Alcohol Research Consortium (SHARC), with himself as Director. Cook is now a co-investigator on the Women's Interagency HIV Study (WIHS), the largest ongoing cohort study of HIV infection in women. He recently published first-authored papers that used WIHS data in the American Journal of Epidemiology and AIDS and Behavior, two of the top journals in the field of HIV epidemiology.
Cook's current research agenda seeks to build on these successes. His center is expected to emerge as a leader in clinical and translational research, focused on alcohol, immune response, and brain functioning in persons aging with HIV infection. He sees a critical need for a new HIV cohort that includes persons in North Central Florida and that will help UF become eligible to apply for a NIH Centers for AIDS Research. This new cohort will serve as the clinical base for a wide range of research related to clinical translation (e.g., linking laboratory findings of immunological dysfunction to specific therapeutic interventions) and comparative effectiveness (e.g., determining which different substance abuse intervention strategies lead to the best clinical outcomes in persons with chronic HIV infection). As part of the cohort planning, Cook is establishing new research collaborations with the Florida Department of Health and several area Health Departments.