Won Suk Lee, Ph.D.
Professor of Agricultural and Biological Engineering
Institute of Food and Agricultural Sciences
2017 Awardee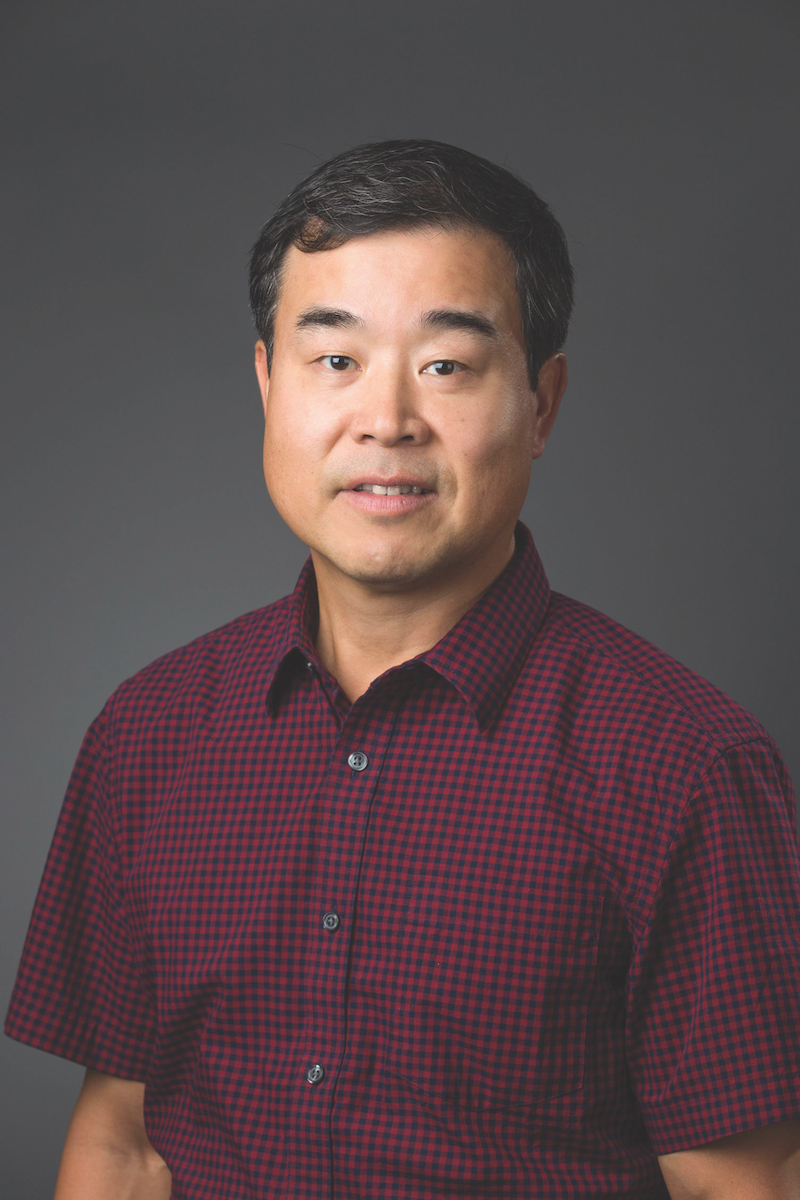 Won Suk (Daniel) Lee is primarily known for his work with precision agriculture.
His research program focuses on developing new technologies that can be adopted and used by growers to reduce required crop production inputs and instead increase crop yield, profit and sustainability. This is accomplished through smart-sensing systems, such as GPS and image processing, for crop management customized to the location in question.
"Since farm work is very labor intensive, I would like to help growers by developing automated systems," Lee said.
Like many agricultural researchers in Florida, a significant portion of Lee's research focuses on citrus greening. Lee's lab has developed an alternative approach to early citrus greening detection through the use of polarized light, which affects the high levels of leaf starch accumulation common in trees infected with the disease. In addition, his work has resulted in a variety of innovative methods aimed at identifying an early citrus yield by detecting immature green citrus fruit from green canopies using spectral signatures, shape, color and texture. Thus far, these detection methods have had high rates of accuracy, ranging from 75 to 85 percent, resulting in 13 refereed articles and significant news coverage. Lee is also developing similar methods of estimation for strawberry crop yields by counting the number of flowers.
"By using various sensing systems for precision agriculture, growers can manage their crops more efficiently to increase yield and profit while protecting the environment," Lee said.
His other current research programs reflect Lee's interest in sensing technologies and different electronic imaging methods, including a citrus black spot disease detection system and a weed control system using machine vision, lasers and rollers.
Lee's work has been funded by a variety of extramural institutions, such as the Florida Strawberry Growers Association and the USDA. He has received about $1.4 million in research funds since 2012. Lee has authored 71 refereed publications, six book chapters and created 29 different kinds of software.