M. David Miller, Ph.D.
Professor of Foundations of Education
College of Education
1998 Awardee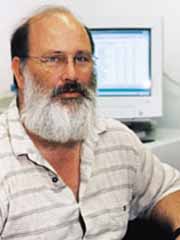 M. David Miller's research focuses on two important areas in modern education – special education and educational assessment. During the past decade, Miller has received more than $1.5 million in funding to study such things as why special education teachers leave teaching, peer mediation for conflict resolution, and the use of curriculum-based assessments as an alternative to traditional standardized tests.