Folakemi Odedina, Ph.D.
Professor of Pharmacotherapy and Translational Research
College of Pharmacy
2015 Awardee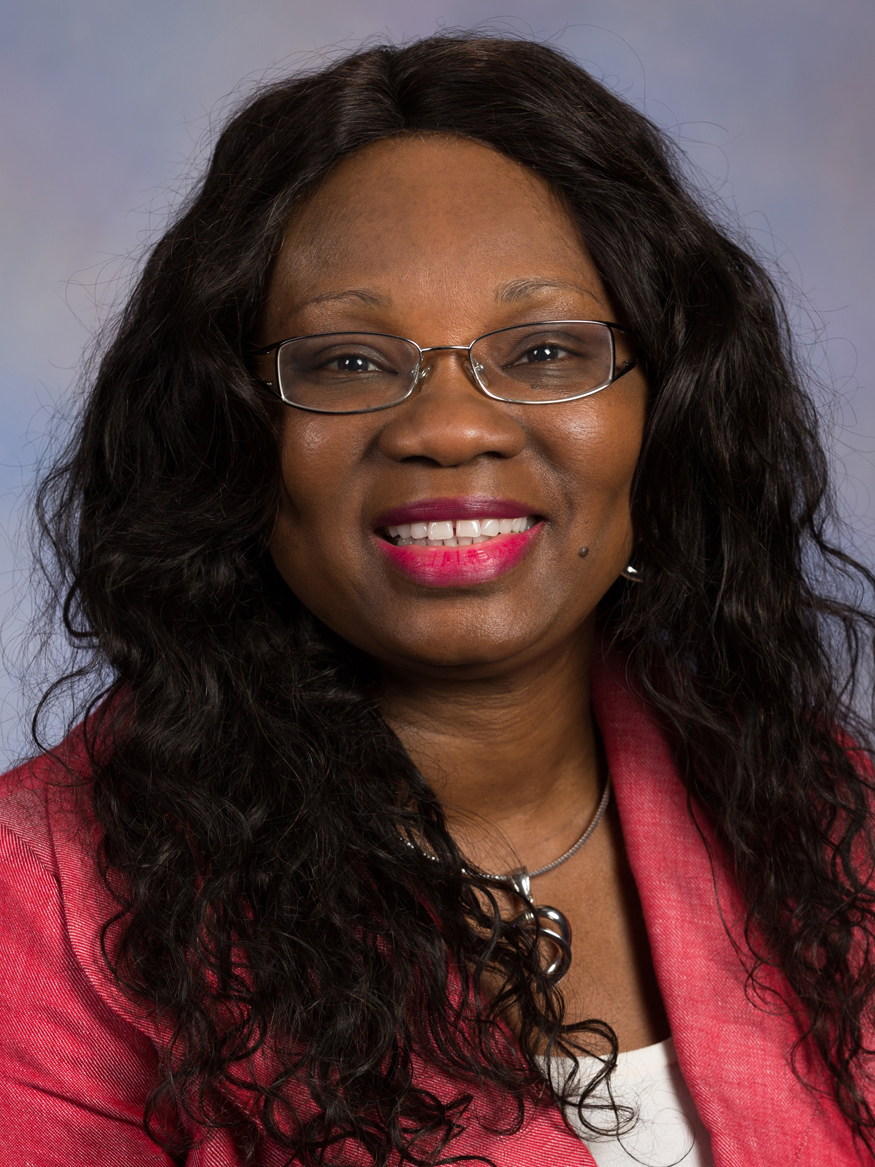 Folakemi Odedina's research program focuses on sociobehavioral predictors of health disparities and cost-effective, community-based behavioral interventions to improve the health of black men, globally. Her long-term goal is to eliminate the complexity of prostate cancer (CaP) disparities experienced by black men. The CaP disparities and the need for a unique approach to better understand and address this complex disease underscores the need for team science research that is multilevel, collaborative, translational, and global. Supported by funds from the NIH/National Cancer Institute and the Department of Defense, Odedina has developed a Predictive Model of Prostate Cancer Risk, Protective and Personal Factors (PCaRiP2), to better understand the disproportionate burden of CaP seen in black men. The PCaRiP2 framework is based on the Institute of Medicine's (IOM) report on Genes, Behavior, and the Social Environment report and preliminary findings from Odedina's research. It proposes that CaP morbidity and mortality variance among black men is directly determined by genetic, behavioral, and non-behavioral factors. Personal variables such as cognitive-behavioral factors, cultural beliefs and values, and socio-demographics in turn influence behavioral factors. In future research, Odedina will focus on validating the PCaRiP2 framework, by assessing the environmental, lifestyle, and genetic risk factors underlying CaP etiology in a multiethnic population of black men, including men born in the United States, Caribbean, and Africa. This project will increase the cross-cultural and cross-continent understanding of CaP disparity research findings in black men, and the tracking of CaP scientific discoveries in black men globally.