Laura P.W. Ranum, Ph.D.
Professor of Molecular Genetics and Microbiology
College of Medicine
2016 Awardee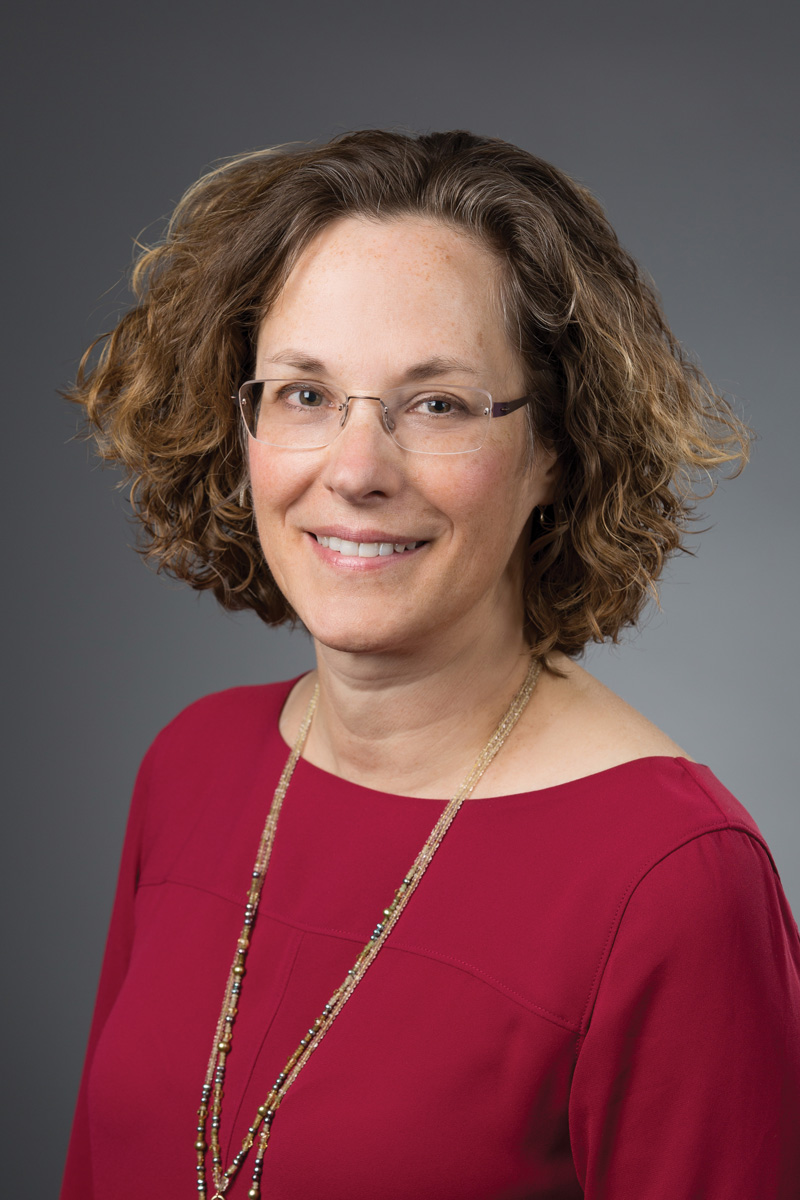 Laura Ranum uses human genetics to find the causes of neurodegenerative disease and to understand how these disease-causing mutations result in the death of neurons in the brain. Her laboratory identified the mutations for a number of neurological disorders, including spinocerebellar ataxia types 5 and 8 and myotonic dystrophy type 2.
In 2011, Ranum's lab discovered that a cellular traffic light that scientists thought provided a critical signal required for cells to make proteins does not apply to expansion mutations. These mutations cause the protein-making machinery of the cell to run molecular "red lights," producing up to six unexpected proteins that accumulate in the brains of patients. The technical name for these proteins is Repeat-Associated Non-ATG, or RAN, proteins.
"Although at first controversial, these discoveries have taught us basic lessons about how genes work and have paved the way for similar discoveries in other diseases, including a type of ALS/dementia, Huntington's disease and fragile-X tremor ataxia syndrome," Ranum said.
Ranum's current research works toward understanding the impact and molecular mechanisms of bidirectional transcriptional and RAN translation using cell culture and mouse models. Her team has received funding from the Keck Foundation, the ALS Association, the Packard Foundation, a Javits Award from the National Institutes of Health and many other awards.
As the director of the Center for NeuroGenetics, collaboration is a foundational element of her career. Ranum works closely with Drs. Maurice Swanson and S.H. Subramony, who also research neurodegenerative diseases. The three colleagues worked together to build the Center for NeuroGenetics in the College of Medicine, and they have recently recruited Dr. Andrew Berglund from the University of Oregon and Dr. Eric Wang from the Massachusetts Institute of Technology.
"I look forward to continuing our efforts to understand the basic mechanisms of neurodegenerative disease and to link our findings to clinical efforts headed by our colleagues in the Neurology Department, including Drs. S.H. Subramony, James Wymer and Nicolas McFarland," she said.