A. Mark Settles, Ph.D.
Professor of Horticultural Sciences
Institute of Food and Agricultural Sciences
2016 Awardee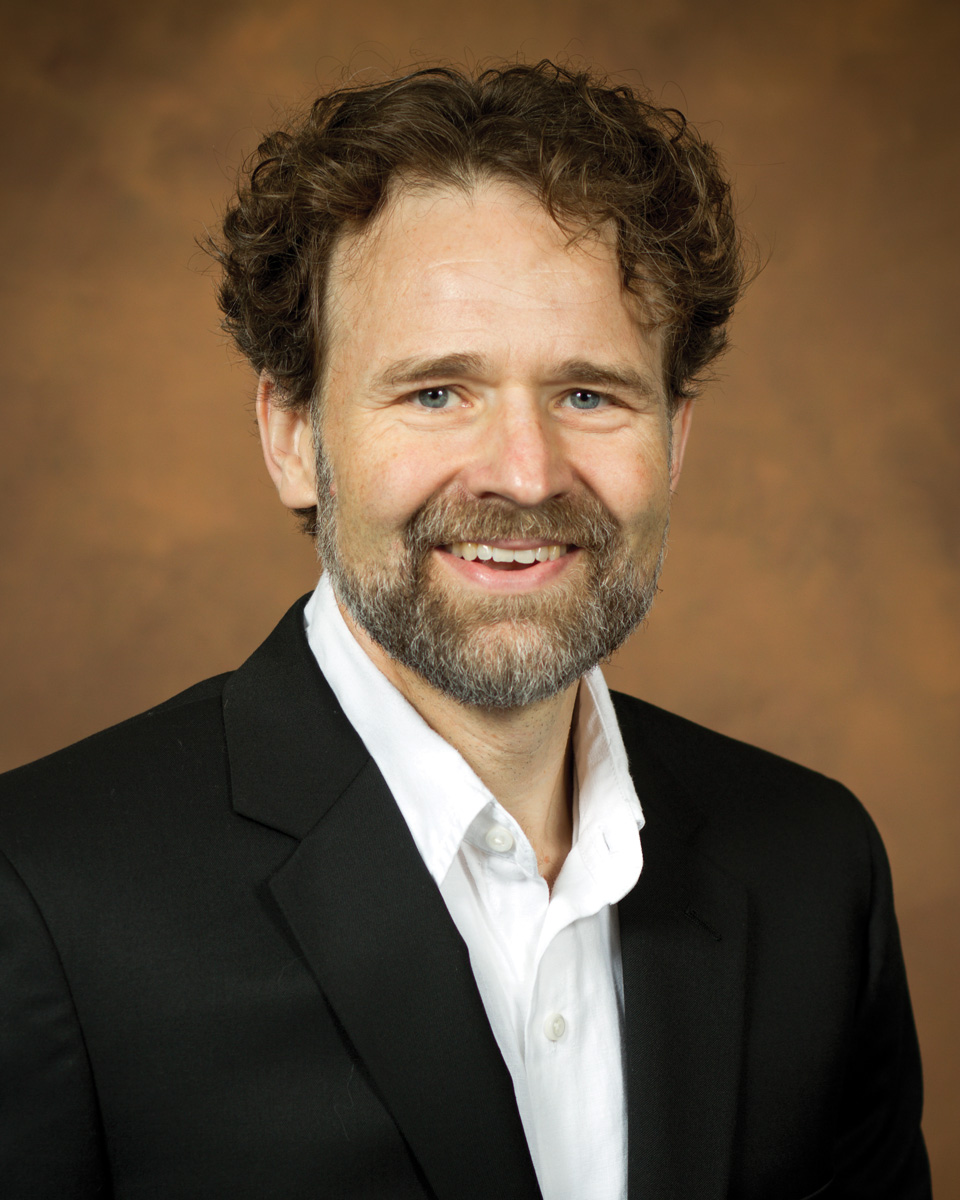 Mark Settles uses genetic research to improve breeding and biotechnology of corn to help combat future global challenges in agriculture.
"I study corn genetics to understand basic molecular, cellular and developmental processes in plants," Settles said. "The laboratory's focus is on processes that are very relevant to grain production, but the technology developed in my laboratory was primarily motivated to improve basic research."
Settles has expertise in both corn genetics and near infrared spectroscopy, the interaction of matter and electromagnetic radiation of seeds. His team has discovered a molecular mechanism that controls cell division and stem cell fate in corn and humans. Other discoveries have formed the foundation for incorporating genes from other organisms into corn DNA in order to address decreases in corn yield cause by climate change.
Through the use of spectroscopy, Settles developed a technique to simultaneously characterize individual kernels for multiple genetic traits in a fraction of a second. The technique has applications in plant breeding and seed sorting.
Settles was the first to serve as the Vasil-Monsanto Endowed Professorship, to which he was initially appointed in 2000. The Monsanto Corporation established the Vasil-Monsanto professorship in honor of Indra K. Vasil, graduate research professor emeritus with IFAS, who retired in 1999 after 32 years at the University of Florida. Vasil is known for his contributions to plant biotechnology, especially in the area of cereal grains.
Settles has an interdisciplinary focus. His research is funded through $12 million in collaborative grants from the National Science Foundation and National Institute of Food and Agriculture. Researchers from biology, chemistry, engineering, computer science, and plant breeding work together to develop new strategies for basic and applied research on plant seeds.