Saunjoo "Sunny" Yoon, Ph.D.
Associate Professor of Biobehavioral Nursing Science
College of Nursing
2016 Awardee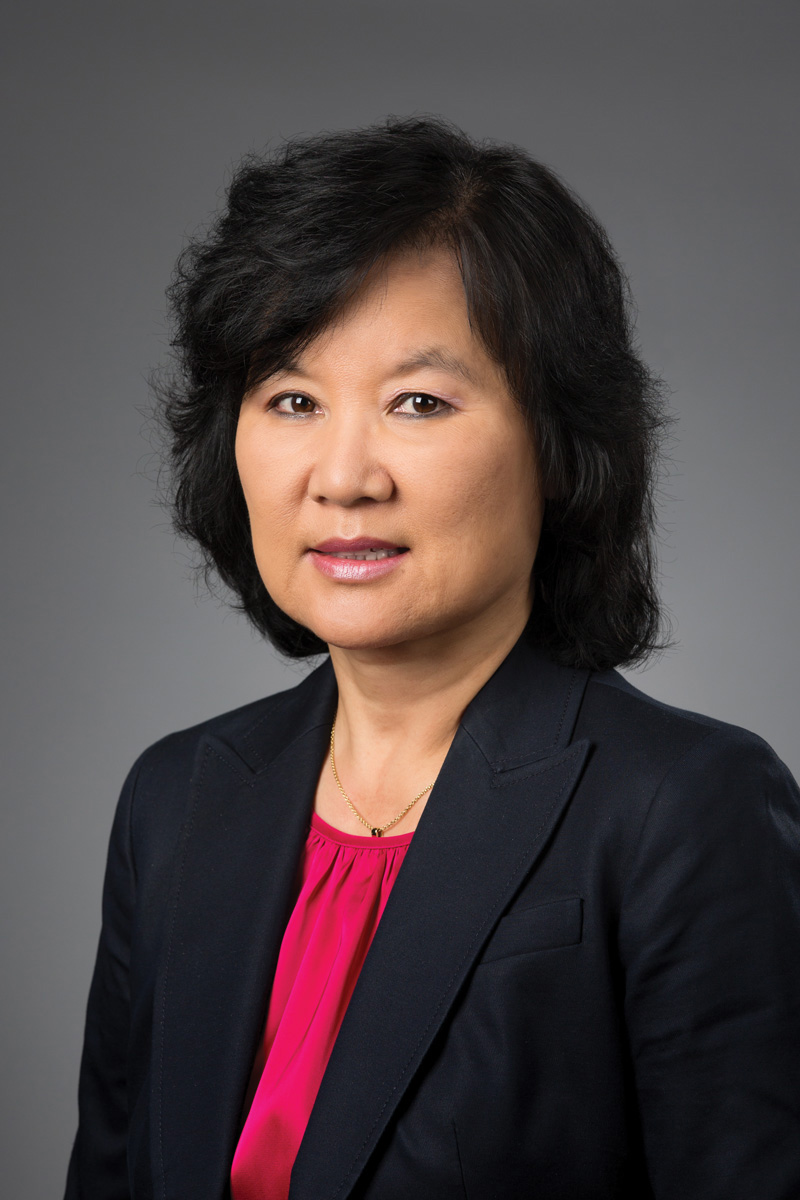 Saunjoo Yoon hopes to make an impact on quality of life and overall survivorship in adults who have been diagnosed with cancer. By using complementary therapies as interventions, Yoon aims to help patients manage their symptoms.
Yoon is currently investigating the effects of acupuncture on managing cancer-related anorexia and cachexia, or physical weakness and malnutrition, in patients with gastrointestinal cancer. The study is funded by the UF Opportunity Seed Fund, with support from the UF Clinical and Translational Science Institute.
One of Yoon's earlier studies examined the feasibility of acupuncture as an intervention for appetite improvement in gastrointestinal cancer patients with cachexia. The results of this study were published in Oncology Nursing Forum, a top nursing journal, in 2015.
"This study indicated that acupuncture intervention was well-accepted by GI cancer patients, safe, and improved appetite," she said.
Yoon has studied the use of dietary supplements for gastrointestinal problems, such as irritable bowel syndrome. She has developed a placebo to test the effectiveness of a liquid herbal dietary supplement on managing symptoms of irritable bowel syndrome. The results of the study were published in Complementary Therapies in Medicine in 2012.
Yoon collaborates with researchers from departments across the University of Florida, including the College of Pharmacy, Medicine, Clinical and Translational Science Institute, Public Health and Health Professions, the Florida Cancer Specialist Institute and the UF Health Proton Therapy Institute in Jacksonville.
She served as a co-chair of the Gerontology Research Interest Group for the Southern Nursing Research Society, and she also served as chair for the research committee for the Alpha Theta Chapter of the Sigma Theta Tau International Honor Society. She is a member of the American Society of Clinical Oncology, Oncology Nursing Society, Sigma Theta Tau International Honor Society, Southern Nursing Research Society and the American Nurses Association/Florida Nurses Association.