Donald Price, Ph.D.
Professor of Oral and Maxillofacial Surgery and Diagnostic Sciences
College of Dentistry
2003 Awardee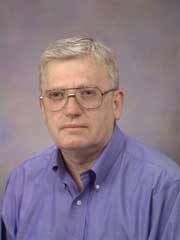 If Donald Price were a dentist, he would be everybody's favorite kind – one who seeks to eliminate pain. For more than 30 years, Price, a neuroscientist and psychologist, has been studying the mechanisms of human pain and developing treatments.
Price's pioneering work with colleagues at the National Institute of Dental and Craniofacial Research led to a greater understanding of how the nervous system encodes information about pain. These studies laid the groundwork for further research on mechanisms of chronic and persistent pain from nerve injury, fibromyalgia and irritable bowel syndrome.
Price's research had included studies of non-traditional pain treatment approaches, including acupuncture, hypnosis and alternative medicines. He and his colleagues also hold several patents for novel pain drugs.
Price also has done research on the placebo effect and on the role of gender in pain.